Dentron GLA-1000B Amplifier w/ Svetlana EL-509/6KG6 Tubes Rebuilt and ready to go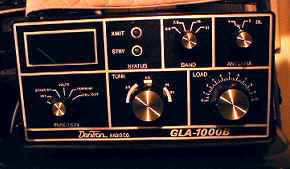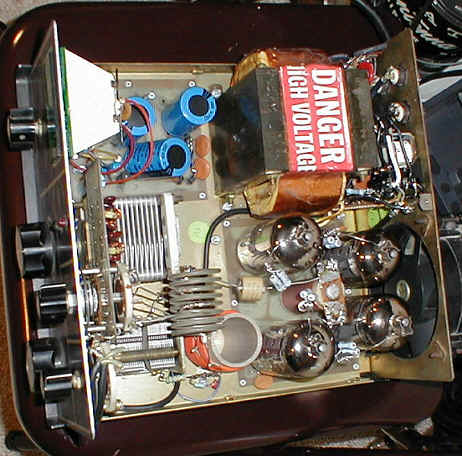 Have too many amps in the shack. Selling one of my Dentron amps that has been rebuilt. Included with the amp will be all the conversion files and information. Amp looks new and is very clean. The Tuned Input needs to be fine tuned for the EL-509/6KG6 tubes. The Tuned Input component values were originally chosen for the factory supplied 6LQ6 tubes. I use the auto tuner on my Kenwood 850S to tune the input. If you are using a radio with a tube final you shouldn't have any problems. Solid State radios fold the power back when the SWR is much over 1.5:1. Again fine tuning the Tuned Input corrects the problem.
Dentron GLA-1000B Amplifier

Converted to the Svetlana EL-509/6KG6 Tubes

New 500 volt Electrolytic Capacitors

Power Supply rebuilt with all new components, diodes, bleeder resistors, etc.

All components replaced with new, resistors, capacitors, etc.

New Midtex T/R relay with 10 amp contacts and 12-volt coil

New Parasitic Suppressors

In-Rush Limiters installed (Amertherm BigAmp Limiters) These have a 15 amp continuous rating. Limits the inrush current to protect the tubes and power supply.

Metal Oxide Varistors (MOV) installed across 110-vac power line

10 ohm 10 watt Glitch resistor installed

Meter protection diodes installed

Zener Diode replaced with a string of 1N40007 diodes to establish the proper resting plate current

Cathode dropping resistors installed to cut tubes off in stand-by or receive conditions

Fan sped up a little by replacing the 380-ohm power resistor with a 300 ohm one.
Output is 500 to 550 watts PEP on 80, 40, and 20 meters. I haven't tried it on 15 meters but the output will be less. With fine-tuning of the Tuned Input power out on 15 meters can be increased and you can use the 15-meter bandswitch position to tune 17 meters as well as 15 meters. My other 2 Dentron GLA-1000 series amps output about 400 to 450 watts PEP on 10 and 15 meters with fine-tuning of the Tank Circuit and Tuned Input circuit!! I can provide instructions on how to do it on this amp.

Does not have the 10-meter mod in it but I have all the instructions on how to do it, included with amp.

The following forms of payment are accepted for this auction: money order or cashier's check. Buyer is to pay actual shipping (insurance is mandatory on this auction). Payment must be received within 10 business days after this auction ends. Thanks for viewing my auction.